Wishing you were in Paris this April? Now you can be! We're bringing France to you with these fabulous books set in or about Paris. So head to the library and check out these Parisian reads. There's something for every reader!
For the reader who dreams of moving to France
Paris In Love by Eloisa James
In 2009, New York Times bestselling author Eloisa James took a leap that many people dream about: she sold her house, took a sabbatical from her job as a Shakespeare professor, and moved her family to Paris. Paris in Love: A Memoir chronicles her joyful year in one of the most beautiful cities in the world.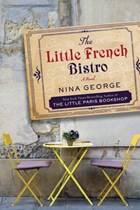 For the reader who loves new beginnings
The Little French Bistro by Nina George
From the New York Times and internationally bestselling author of The Little Paris Bookshop, an extraordinary new novel about self-discovery, second chances, and finding true love.
For the mystery reader who loves a strong female character 
Murder in Saint-Germain by Cara Black
Aimée Leduc, Parisian private investigator, is back as the chic, no-nonsense computer hacker turned criminal investigator in this bestselling series.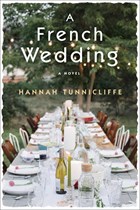 For the reader who loves tricky romantic entanglements
A French Wedding by Hannah Tunnicliffe
A delicious novel about six college friends reuniting on the coast of Brittany to celebrate one of their own's fortieth birthday. With sumptuous food and plenty of wine, the table is set for romance, outbursts, and secrets.
For the historical fiction fan
The Paris Wife by Paula McLain
A deeply evocative story of ambition and betrayal, The Paris Wife captures the love affair between two unforgettable people: Ernest Hemingway and his wife Hadley.
For the fashionista
Parisian Chic by Inès de la Fressange
Celebrity model Inès de la Fressange shares the well-kept secrets of how Parisian women maintain effortless glamour and a timeless allure.
For the foodie who loves French home cooking
French Country Cooking by Mimi Thorisson
In this lavishly photographed, stunning cookbook, Mimi Thorisson—inspired by her family's move to a new home, a massive old stone building that once housed a restaurant and inn—takes cooks on a captivating trip to off-the-beaten-path French wine country with 100 simple yet exquisite recipes inspired by the characters who inhabit their quaint village.
For the WWII buff
Avenue of Spies by Alex Kershaw
This New York Times bestseller by the author of The Liberator brings to life the incredible true story of an American doctor in Paris, and his heroic espionage efforts during World War II.
For the reader who likes a little literature with their mystery
The Paris Librarian by Mark Pryor
U.S. Embassy investigator Hugo Marston is back, and this time he must solve the mystery of his friend who dies unexpectedly in a locked room at the American Library in Paris. The police conclude that Rogers died of natural causes, but Hugo is certain mischief is afoot.
For the reader curious about France's most influential fashion designer
Coco Chanel by Lisa Chaney
The controversial story of Coco Chanel, the twentieth century's foremost fashion icon, exploring the origins, the creative power, and the secret suffering of this exceptional and often misunderstood woman.
For the historical fiction reader who loves a mystery 
The Paris Spy by Susan Elia MacNeal
American-born codebreaker extraordinaire Maggie Hope must stop a traitor from uncovering England's most dangerous secrets during World War II.
For the short story lover
Paris for One and Other Stories by Jojo Moyes
From the sensational #1 New York Times bestselling author Jojo Moyes, a novella and short story collection already a reviewer and reader favorite.
For the Julia Child fan
My Life in France by Julia Child and Alex Prud'homme
The enchanting, hugely acclaimed, bestselling memoir by America's most beloved chef, written in her inimitable voice and illustrated throughout with husband Paul's lovely black-and-white photographs of France.