Is there a spring in your step this week? The scent and spirit of renewal is in the air! As we enjoy buds, blooms and all things growing green, gardeners are getting their hands in the soil. Penguin Random House publishes many inspiring and instructive books about gardens including a lush genre of verse, essays, and stories all inspired by gardens and gardening. We invite you to till this beautiful plot of titles…
 FEATURED TITLES
THE BEE-FRIENDLY GARDEN: DESIGN AN ABUNDANT, FLOWER-FILLED YARD THAT NURTURES BEES AND SUPPORTS BIODIVERSITY by Kate Frey, Gretchen LeBuhn
There are numerous benefits to having a bee garden, both personal and global. Not only are bee gardens gorgeous, they are organic, pesticide-free, and ecologically sustainable. With this lavishly illustrated guide, gardeners can create a stunningly colorful, vibrant, healthy, productive garden that helps not only the threatened honeybee, but the many lesser-known, amazing native bees as well.
GARDEN MADE: A YEAR OF SEASONAL PROJECTS TO BEAUTIFY YOUR GARDEN AND YOUR LIFE by Stephanie Rose
Following the natural cycle of the garden in all its seasons, Garden Made blends the joys of gardening and crafting to showcase over forty projects to adorn your garden, beautify your home, or give as gifts.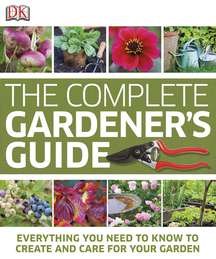 THE COMPLETE GARDENER'S GUIDE by DK
Containing all the practical techniques, inspirational ideas, and problem-solving advice you need to make and maintain a garden of any size, The Complete Gardener's Guide is a one-stop manual for both beginner and more experienced gardeners. More than 1,000 photographs illustrate every aspect of practical gardening — from basic techniques and simple tools to get started, to planning and design advise to help you create the garden you want.
ONWARD AND UPWARD IN THE GARDEN by Katherine S. White, E.B. White
In 1925 Harold Ross hired Katharine Sergeant Angell as a manuscript reader for The New Yorker. Within months she became the magazine's first fiction editor, discovering and championing the work of Vladimir Nabokov, John Updike, James Thurber, Marianne Moore, and her husband-to-be, E. B. White, among others. After years of cultivating fiction, White set her sights on a new genre: garden writing. On March 1, 1958, The New Yorker began a series with her column entitled "Onward and Upward in the Garden," a critical review of garden catalogs, in which White extolled the writings of "seedmen and nurserymen," those unsung authors who produced her "favorite reading matter."
GREEN THOUGHTS: A WRITER IN THE GARDEN by Eleanor Perenyi, Allen Lacy, Michael Pollan
A classic in the literature of the garden, Green Thoughts is a beautifully written and highly original collection of seventy-two essays, alphabetically arranged, on topics ranging from "Annuals" and "Artichokes" to "Weeds" and "Wildflowers." An amateur gardener for over thirty years, Eleanor Perényi draws upon her wide-ranging knowledge of gardening lore to create a delightful, witty blend of how-to advice, informed opinion, historical insight, and philosophical musing.
GARDEN POEMS edited by John Hollander
The splendid poems in this collection both represent and glorify the cultivating instinct. Contents include poems on Paradises, Gardens of Love, Gardens in the Mind, Gardens and Seasons, Flowers, Gardeners, The Work of the Garden, Gardens of the Wild, City Gardens, Public Gardens, Ruined Gardens, and A Garden of Gardens. Contributors include E.E. Cummings, James Merrill, Wallace Stevens, Robert Browning, Shakespeare, and many others.
FOUNDING GARDENERS: THE REVOLUTIONARY GENERATION, NATURE, AND THE SHAPING OF THE AMERICAN NATION by Andrea Wulf
A fascinating look at the Founding Fathers and how their love of botany, plants, and gardening informed their views of politics and the country they were creating. For the Founding Fathers, gardening and botany were elemental passions: a conjoined interest as deeply ingrained in their characters as the battle for liberty and a belief in the greatness of their new nation.
FOR YOUNGER READERS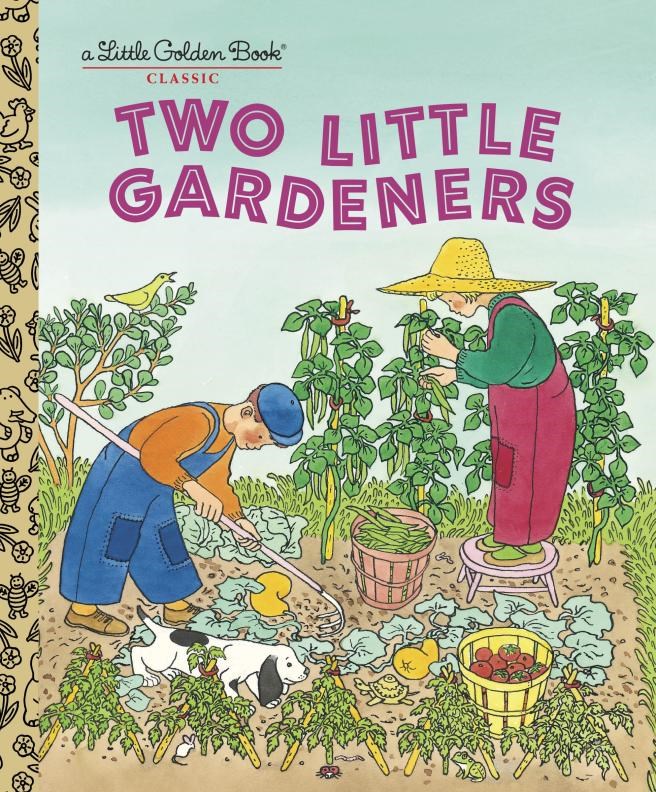 TWO LITTLE GARDENERS by Margaret Wise Brown, Edith Thacher Hurd
Children will enjoy this story of a young brother and sister who plant seeds that will result, after much hard work and patience, in a bountiful garden! It teaches that good things come to those who wait, and features a little song at the end of the book: "What We Plant in the Spring We Eat in the Fall."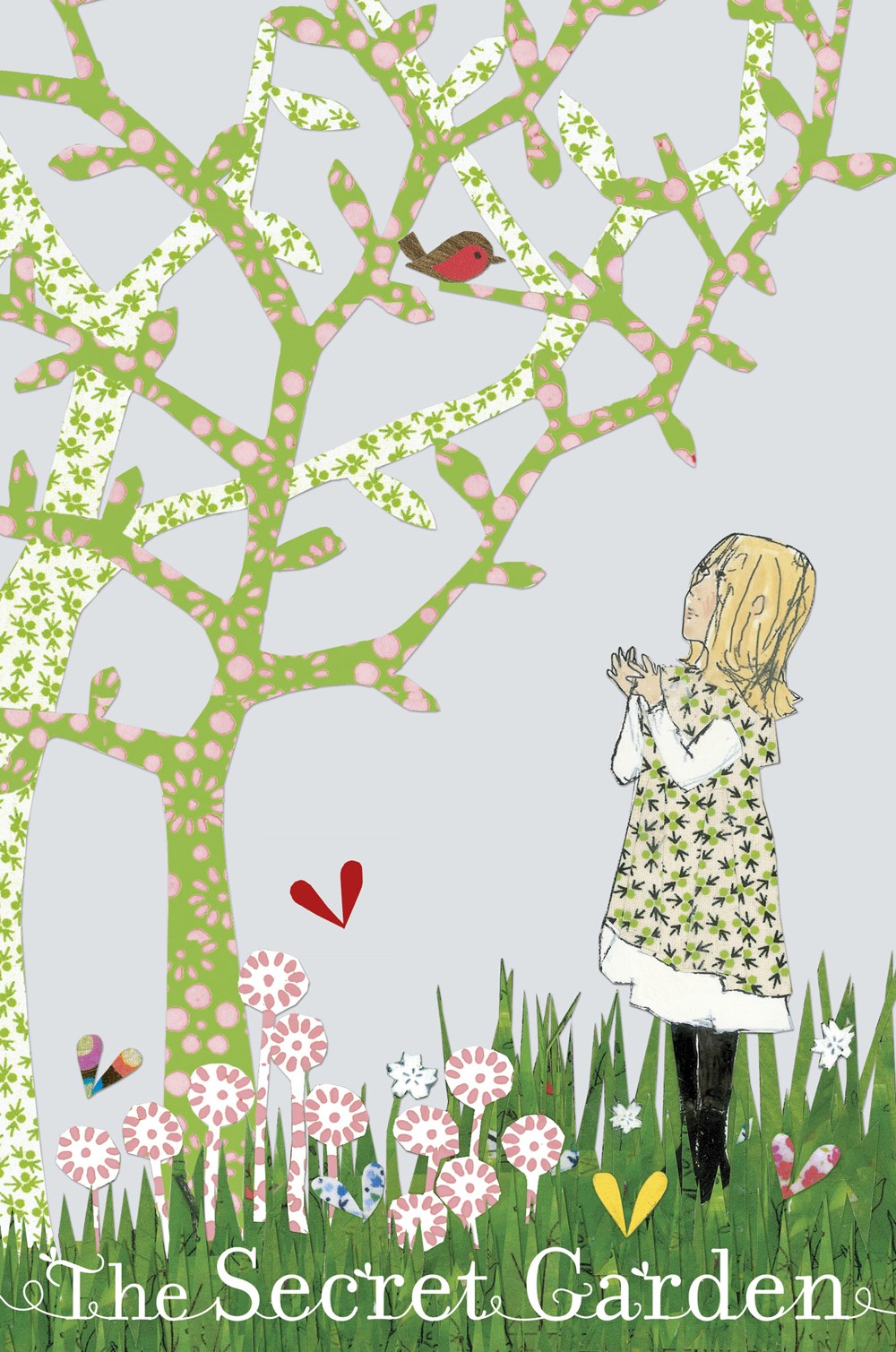 THE SECRET GARDEN by Frances Hodgson Burnett
A beautiful hardcover edition of a timeless classic, with illustrations by Lauren Child. Young, orphaned Mary Lennox is sent to live with her reclusive uncle, Archibald Craven. All but ignored by Craven, and kept away from her sickly cousin Colin, Mary happens upon a secret, walled garden. As she starts to work in it, the garden begins to flourish, and so do Mary and her new family.
THE REASON FOR A FLOWER: A BOOK ABOUT FLOWERS, POLLEN, AND SEEDS by Ruth Heller
The reason for a flower is to manufacture seeds, but Ruth Heller shares a lot more about parts of plants and their functions in her trademark rhythmic style.  "[An] extravagantly beautiful creation. It is unusual in its ingenious way of teaching botany and interesting words to the littlest of readers." —Publishers Weekly